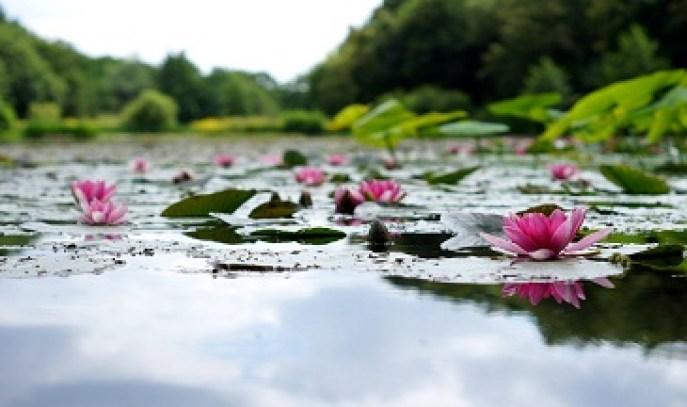 Makhana – The Elixir of life
Known for its miraculous benefits, Makhana is seen as an Elixir of Life. Cultivated in wetlands with tropical Areas, Makhana or Fox nut, production of Makhana has seen a rise in number of countries namely Japan, China, Nepal, South Korea etc.
Also called as Lotus seeds, they are consumed by all age groups of people globally. Being health Conscious, people are looking for options that are healthy yet tasty. With globalisation, countries like India, China have been opened the doors to markets like U.S. and Europe. To deal with the pressure of high quality Makhana, manufacturers are finding technological methods to meet the domestic as well as global demands.
The fox nuts or makhana are namely being marketed in two forms namely Organic Makhana and Inorganic Makhana. With the increasing demands, more and more retailers are distributing Makhana to different markets. To wade off stiff competition in domestic and international arenas, retailers are marketing their products as Organic for being the preferred choice of the consumers.
Organic Makhana:
With the changing times, consumers have become aware about the goodness of Organic food. Over the period of last few years, more and more organic products are in huge demand. As per the recent research, India's rank in terms of World's Organic Agricultural land was 9th and in terms of total number of producers was 1st as per 2018 data (Source: FIBL & IFOAM Year Book 2018). Of course, the scene has only got better with time and have been increasing exponentially since them.

Organic products are the products that are cultivated without the use of chemical fertilizers and pesticides. Under Organic farming, the farmers use an approach that is more sustainable, good for farmers' health and also benefits the environment, thereby, keeping the balance of ecology.

As socially responsible companies, manufacturers are looking for options to provide healthy and high quality Makhana to its consumers. This not only benefits the consumers but also is environment friendly. Giving pesticides and insecticides a miss, farmers use more natural options to cultivate Makhana.

Organic farming of Makhana has become like a revolution in today's times. Helping in better soil preservation, using of manure, manually doing the weeding has provided social and economic stability to the farmers.

Replacing the unhealthy fried snacks like Potato Chips, fries, popcorns etc., Makhana presents as a much better snack option. Organic Makhana has a higher glycemic index as compared to an Inorganic Makhana.

India has a huge potential to produce organic makhana due to its various agro- climatic lands and the right climatic conditions. With farmers using the traditional methods for Organic farming, domestic and global exports have got a big thrust.
Inorganic Makhana
Inorganic Farming is the normal or the conventional way of farming. Also known as conventional farming, Inorganic farming of Makhana involves cultivation of Makhana using pesticides, insecticides, fungicides and various chemicals that are not environment friendly and are not good for sustainability.

The conventional method of cultivation of Makhana has many side effects like soil erosion, water pollution, threats to health of farmers etc. Mostly across globe, Conventional or Inorganic farming of Makhana is done. Inorganic farming does not require crop rotations like organic farming. However, manufacturers have realised the importance of Organic Makhana.

Though both forms of Makhana, Organic Makhana and Inorganic Makhana have same health benefits, Organic Makhana still has an edge over the inorganic. Organic farming of Makhana has a higher yield with better quality than inorganic farming of Makhana.

Both Organic and Inorganic Makhana have nutritional ingredients like ascorbic acid, proteins, and phenolic compounds. Makhana seeds that are inorganically grown have a lower glycemic index as compared to organically grown variants.
Consumption of Types of Makhana
Lifestyle, social-economic system, demographics area the parameters that decide the consumption of Organic and Inorganic Makhana in different countries.

Countries like India, though the consumers have become health conscious but price is still a concern. Hence, Inorganic Makhana is preferred as they are cheaper as compared to Organic Makhana. Similarly, Nepal, Pakistan, China there is no specific demand of Organic Makhana.

Countries like Europe, U.S. people are more inclined towards organic farming and are well aware of the impact it has on the environment, soil, farmers and ecology. Apart from the health benefits of Makhana, consumers also prefer Organic Makhana for its sustainable benefits. Organic Makhana is preferred even though it might cost a bit more compared to Inorganic Makhana.

India has a big demand of Makhana flakes and seeds. Used in making Ayurvedic medicines, Makhana has been recognised as an important ingredient. Eaten for weight loss, snacks, it is being consumed by all age groups. It is also used as food for fasting during religious days like Navratri etc. It is also used for making prasad and is offered to God and Goddesses in the form of dishes, sweets during festivals like Durga Puja etc.

China consumes Makhana both organic and inorganic. China uses Makhana not just for eating it as a snack but also uses it for medicinal usage. Baby food industry uses Makhana seed powder as an ingredient in its baby foods. Chinese Medicines are also made using Makhana as it is seen as a miracle ingredient.

Distributed to Taiwan and Japan, the Makhana seed paste are used in making Chinese pastries and Japanese desserts. With a variety of industries in China using Makhana seeds and flakes, there has been a huge growth in Makhana consumption over the years.

Makhana has found popularity in Colombia as well. Barranquilla and Cartagena in Northern part of Colombia have a huge demand of both Organic and Inorganic Makhana. Colloquially, Makhana is called as "Martillo." Locals in Colombia eat fresh Makhana seeds directly from the local street shops.
Though there has been a huge cultivation, distribution, export of Makhana globally, still there is a big gap for consumers in European and American markets. Many people in U.S. & Europe are still not aware of Makhana and its benefits. It's a challenge for Makhana manufacturers to create awareness amongst the people of these countries about the miraculous benefits of Organic & Inorganic Makhana flakes & seeds.