Makhana Global Growth Prospects
Makhana - The New Global Superfood
Makhana seeds and Makhana flakes are known as the global wonder nut for being nutritious and combating many diseases. Cultivated in marshy regional areas of Asian countries namely China, India, Korea, Japan, the consumption of this super food was traditionally limited to these countries only including Nepal, Pakistan etc. It's usage in India was limited to religious purposes, festivals, offered as Prasad to Gods and Goddesses. However, in the last decade, there has been a paradigm shift in the demand of Makhana seeds and Makhana all across the globe. Waking up to the innumerable health benefits, Makhana has been in demand both in Domestic and International markets.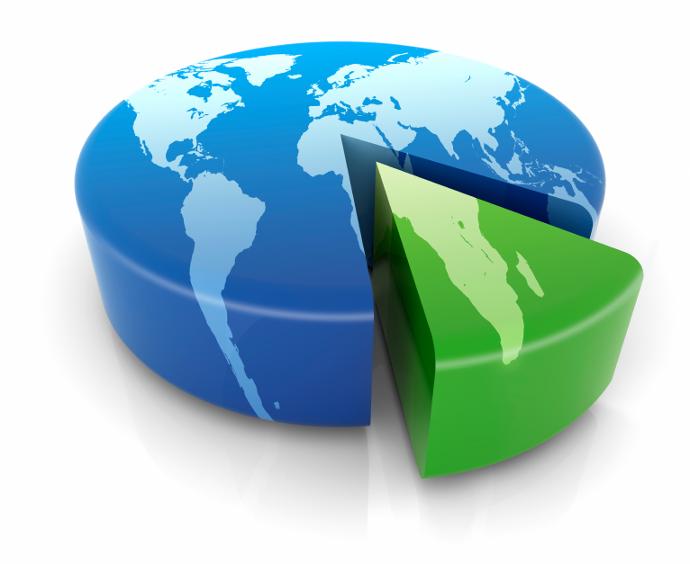 Researchers and manufacturers of Makhana feel that this is just the beginning of the new era of acceptance of Makhana as a super Food. In India, Bihar is the largest producer of Makhana seeds and Makhana Flakes. Bihar alone produces 90% of the world's Makhana globally. Major cultivation o Makhana n Bihar takes place in some district of Bihar like Katihar, Madhubani, Darbhanga, Purnia, Supaul. This number of production is only expected to increase in the coming times with the increase in the demand of Makhana.
Market Penetration of the wonder Nut
Over the last years, Makhana has made inroads into the International markets at a very high pace. Highest consumption of Makhana seeds and Makhana has been in India. From north to south India, East to West India, people have started consuming Makhana in many forms. Be it snacks made at home, packaged Makhana bought from supermarkets or using Makhana in various curries and sweet dish, there has been a huge leap in consumption of Makhana in domestic market.
Asia Pacific dominated the Makhana market with a share of 85% in 2019. The main reason for this huge market hare is owing to the tropical lands perfect for cultivation of Makhana an also a strong customer demand in countries like China and India.
The consumption is not limited to domestic markets only. Western countries like Europe and U.S have become aware about the goodness of the wonder nut. Total Value of Makhana export in India are estimated at $1.5 million plus. This number is only going to multiply in the coming decades.
Europe has emerged as the second most prominent regional market in 2020.Makhana seeds are also known as the black diamonds for being loaded with all the minerals and vitamins. China and Japan uses the paste of Makhana seeds for making tasty pastries and cakes. In Colombia, these black diamonds are consumed directly from the local shops by people.
The Global Market Prospects of Makhana
Though there has been a huge demand in APAC countries, Europe and U.S. still has a huge market that needs to be tapped optimally. Globally, there is a strong level of awareness about the health benefits of Makhana as it is packed with the goodness of Potassium, carbohydrates, phosphorus, magnesium, protein, zinc etc. Many manufacturers and retailers are taking the first move advantage of entering the unchartered territory in the International arena. There is a stiff competition in the domestic market for export of Makhana seeds and Makhana flakes to European countries. Trade analysts have predicted that the expected growth of Makhana market is CAGR of almost 7% during the forecast period of 2019-2023.
Amongst U.S., North America is expected to exhibit a CAGR of 11.5% from 2019 to 2025, making it the fastest growing market for Makhana. Players are offering a varied flavours of Makhana with attractive packages and competitive prices to entice the consumers in U.S.
Reaching out to the untapped markets has become easier with e-commerce. Now, retailers are providing products in global markets through online distribution. Though, offline or Brick and mortar is still a preferred choice of retailers, Online is easy, convenient and economical. Online players in India, Flipkart, Amazon, Big Basket, Grofers, Nature's Basket deliver Makhana at the click of a button. Online players are expected to grow at a high rate with a CAGR of 15% from 2019 to 2025
The offline distribution channel segment i.e. distribution through supermarkets, hyper market was valued at nearly USD 17 million in 2018. This accounts for a share of approximately 68% in the global Makhana market. Makhana seeds are also available through brick and mortar stores, grocery outlets and nutritional food outlets.
Makhana seeds and Makhana flakes are broadly used in two categories i.e. Industrial use and Direct consumption. Industrial use includes manufacturing of Medicines, Ayurvedic medicines with Makhana seeds and flakes.
Direct Consumption means consumption in form of snacks, curry, sweet dish etc. It is predicted by experts that the direct consumption by consumers is expected to grow with a CAGR of 13.5% from 2019 to 2026.
The untapped markets in U.K. and U.S. will also encourage new players to enter the market. It is predicted that the global Makhana market size will grow by USD 72.5 million during 2019-2023.Owing to healthy eating options and lifestyle, the global market for Makhana seeds and Makhana flakes is expected to reach over 68,443 Tons by the end of 2027.
Key Factors for Increase in Global demand of Makhana
There has been a huge demand of gluten free products across the world. Consumers prefer all edible products that are gluten free. Makhana is known to be gluten free so it has attracted a lot of consumer globally for its health benefits.
It is a super food for heart patients, diabetics, people suffering from hypertension as it is low in salt and sugar. Health conscious consumers are looking for options for snacking that are not only tasty but also low in calories.
Low in saturated fats, Makhana is known to fight obesity. This has led to a rise in consumers who are trying to shed weight.
With the goodness of health benefits, Government is also promoting the cultivation of Makhana by supporting farmers with new technology for faster and sustainable farming solutions. This has also led to expansion of global and regional markets.